It might come as a surprise, but alcoholic gifts are not for everyone! Whether the recipient is of a young age, or they simply prefer alcohol-free gifts, fear not, as there are plenty of non-alcohol gifts to choose from. Think bold and beautiful bouquets, delectable chocolate hampers, delicious sweets, and snazzy helium balloons – there is an abundance of great gifts for any occasion. Here, you'll find a few of our favorites…
Planted gift baskets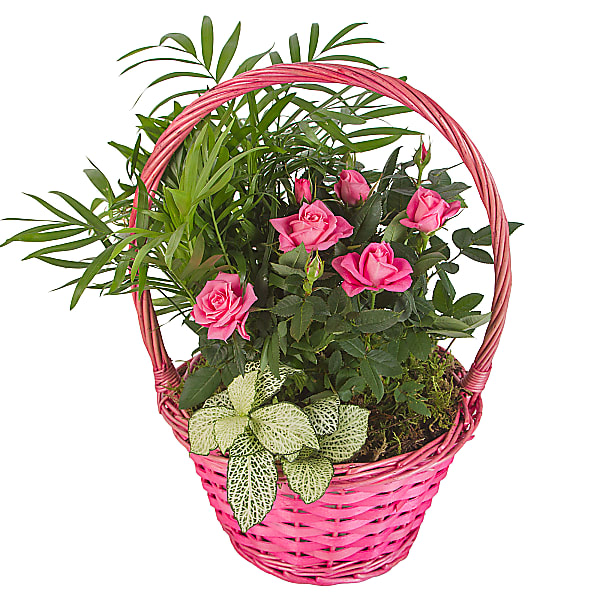 A planted gift basket is a great gift to give those who love to add color and fragrance to their home or office. This present will arrive bursting with hot hues in the shape of glorious blooms and charming foliage. It's a gift guaranteed to brighten up anyone's day.
Helium balloons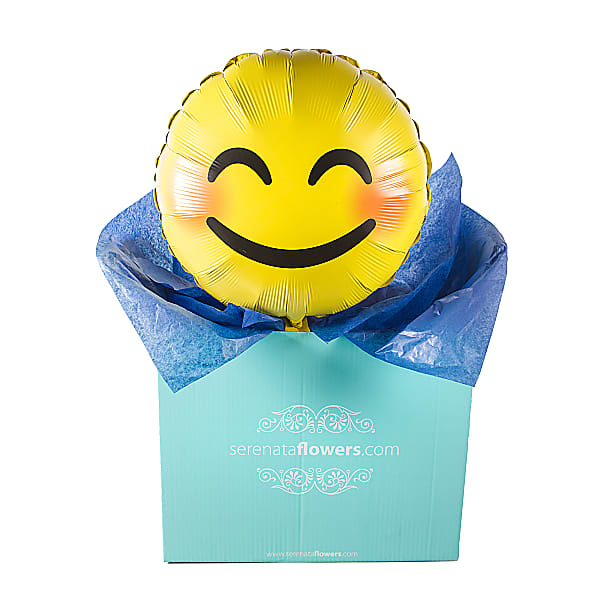 If you wish to send a surprise hiding in a big box to a special someone, a helium balloon is a great non-alcohol gift idea. When the box is opened, a huge helium balloon will rise to the sky, showcasing a message of your choice. This message could read 'I love you', 'Happy Birthday', 'congratulations' or 'good luck'.
Happy Birthday blooms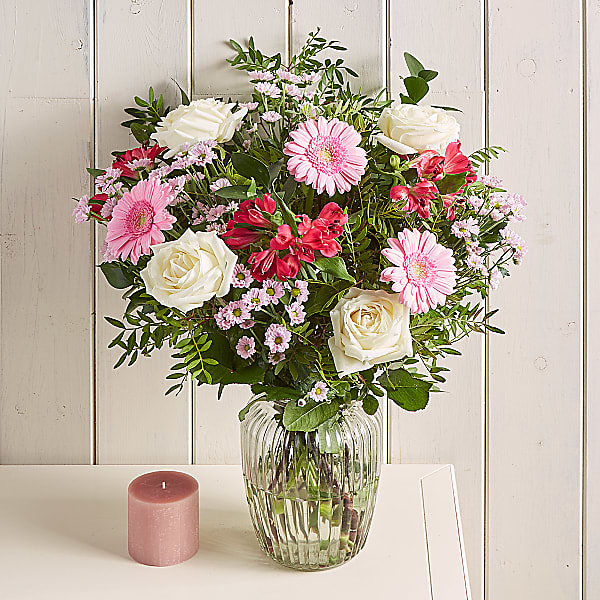 Send Happy Birthday blooms to a special someone on his or her special day. A floral gift will last way past sunset. Choose from the likes of hot-hued lilies, vibrant roses, sweet-scented gerberas, fresh freesia, and bold sunflowers. Such a present will continue to glow long after the recipient has blown his or her candles out.
Thank you flowers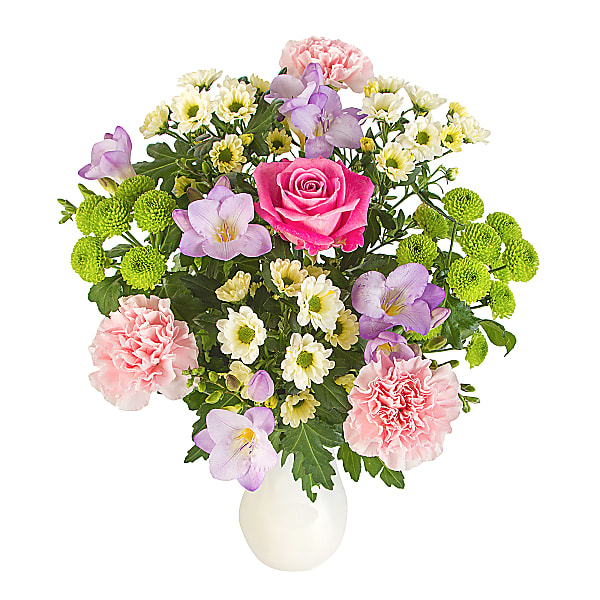 If you're looking for a thank you gift, a bouquet of blooms is a great option and one that can be tailored to a variety of tastes. These two little words will instantly make a friend, family member or colleague feel loved and appreciated, especially when teamed with a mass of hot-hued blossoms.
A chocolate-infused hamper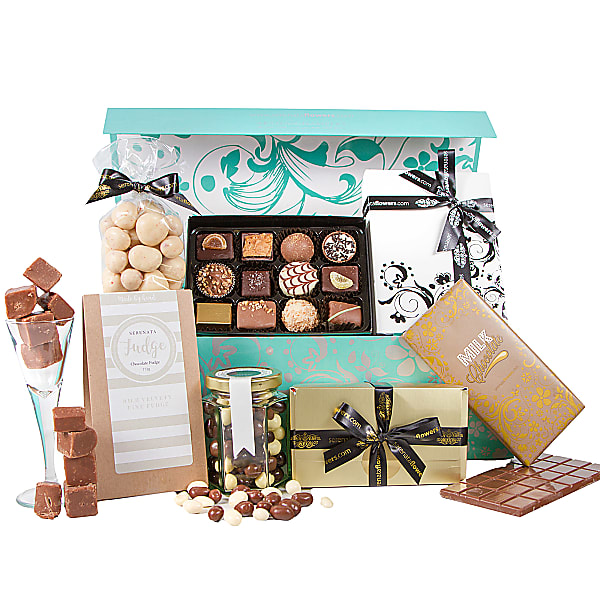 A hamper brimming with few ingredients other than chocolates is the perfect treat to gift those with a sweet treat. From decadent salted toffee truffles, to chocolate enrobed strawberries to moreish Belgian chocolates, there are a number of taste-tantalising options to choose from. When it comes to non-alcohol gifts, this is sure to go down a treat!
A basket of sweet treats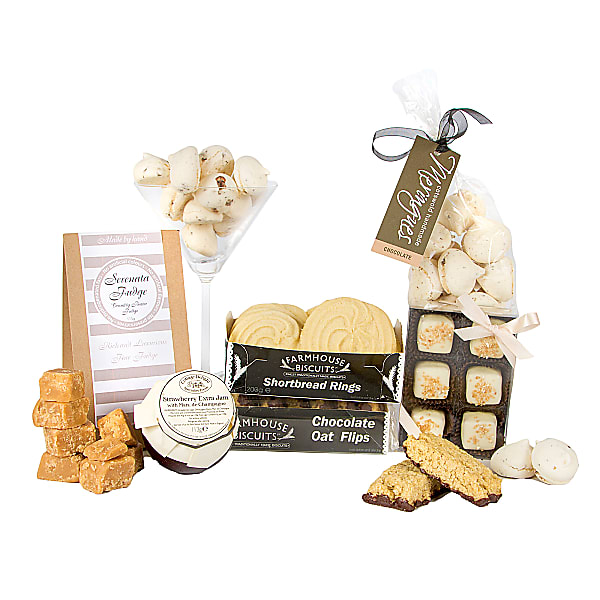 Transport a special someone to sweet heaven with a basket containing an array of decadent confectionery treats. From fluffy meringues to fountains of creamy fudge, to horizons of buttery biscuits and rainbows of chocolate ecstasy, they will be forgiven for thinking they've died and gone to chocolate paradise!
Baby shower gift basket
Welcome a little baby girl or boy into the world with a cutesy gift basket brimming with sweet treats in the shape of salted toffee truffles, a fragrant rose plant and a cuddly bear. This is the perfect gift to give if you wish to congratulate the proud parents in an instance when a non-alcohol gift is needed!
A cheese trug
A trug brimming with an array of cheeses, accompanying crackers and complimentary chutneys are the perfect gift to give those who are fond of decadent food. Choose from British, Spanish and French cheeses. If you're lucky they may even share the hamper with you!
A plant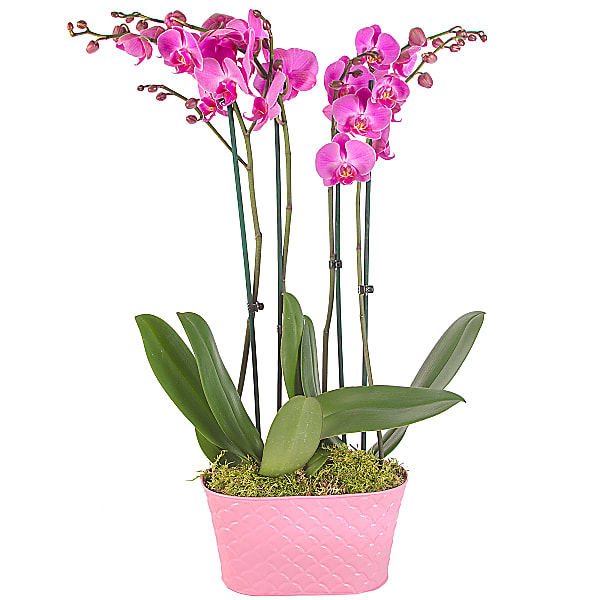 A plant, such as an orchid or rose, is another great non-alcohol gift to give a loved one. If cared for correctly, it can also be the gift that keeps on giving, as it's likely to bloom for many years to come. If you really wish to push the boat out, then you could always present the plant in a hot-hued plant pot or vase. This is an ideal option for a recipient who fancies himself or herself as somewhat of a green-fingered connoisseur.
Indoor plants are a traditional way to add both beauty and grace to any room in the household. This present will become a timeless reminder of great times past, present, and future. Choose from the likes of pink pot roses, campanula baskets, peace lilies, golden gardens, pink orchids, yellow pot roses, a white rose duo, mixed rose baskets, white and pink kalanchoe plants, and white orchid planters.
High tea hamper
A high tea hamper is the perfect present to gift a loved one that enjoys a cup of tea every now and again. This is especially true when it comes with an abundance of buttery biscuits, an assortment of herbal and traditional teas and an array of sweet treats, including chocolates galore.
Letterbox flowers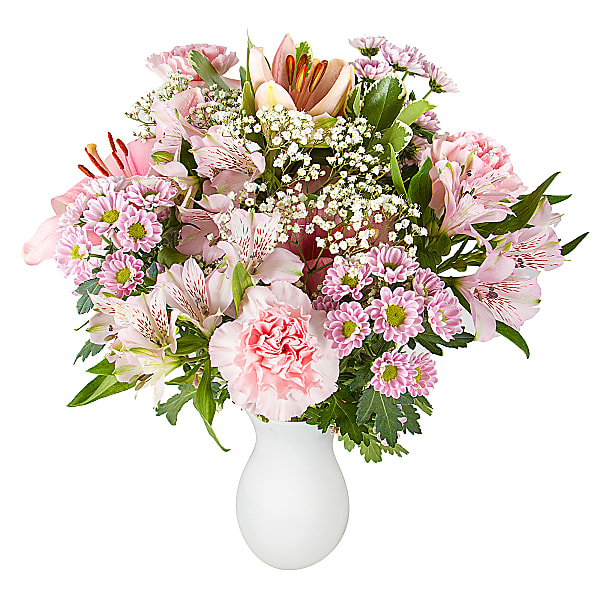 Letterbox flowers are the perfect gift to send someone who lives further afield or for someone who works unusual hours, as these blooms will simply slide through the recipient's letterbox. This means no more waiting for a courier to arrive, giving an additional reason to love this non-alcohol gift idea. These flowers are both a joy to receive and send and will certainly surprise those you're gifting when they arrive back home.
Author:
Sarah Marsalle
Sarah Marsalle is a dedicated gifting expert since 2016. She helps people to do, say and give in more gracious and loving way. She is a guru in gift traditions and has thousands of ideas for any and all important events in life.