Ah, the golden age… A time of rest and sharing life's secrets and wisdom you'd picked up along the way, of Miami Beach, Cornwall, Thailand, of enjoying the fruits of your labour, of enjoying the fruits of the fruits of your labour (if you've invested your money wisely)…
Yes, retirement can be all that.
But, more often than not, it proves to be a stressful experience for the retiree. While they are employed, most people's days are quite structured, and they can easily get confused what to do with all the spare time they suddenly have once they retire. If work was a primary source of validation, it can be difficult to compensate for it after the transition. However, some people do appreciate having more time for their family and their hobbies. It is a period of one's life when one lacks neither money nor time, and the possibilities are seemingly endless. How to properly celebrate it?
If you know someone who is about to retire, you may consider getting them a retirement gift. That way, you'll show them you understand what they're going through. Furthermore, a thoughtful gift may help them adapt to new surroundings. You should choose gifts based on the person's wants, desires, hobbies and preferences – ideally, something they will like, something they can use and potentially devote a lot of quality time to. Huge parts of our everyday lives revolve around the things we simply have to do – and now is the time to enjoy life and things as they were meant to be enjoyed. Help your retiree develop and keep a positive attitude!
Let`s start with something obvious. The person you're buying the gift for has worked hard for most of their adult life. First of all, take a moment to celebrate it appropriately. Retiring is a big deal. Get them champagne, cake or balloons, gather their friends and loved ones, tell stories about what they have achieved in life and make them feel like their work was and still is appreciated.
Mens sana in corpora sano – in a healthy body is a healthy spirit. Most of the time, as soon as retirement kicks in, people who were previously very active and lively due to the nature of their work want to rest. So they sit down and start lounging about and loitering and enjoying themselves, and basically doing everything they haven't had the chance to do while they worked. And that's fine. But this can sometimes spiral into an unhealthy habit of completely forgetting about and dismissing physical activity that (excessively) plagued them throughout their careers. So, let's go about it this way: get them a yoga membership! Exercising is as important as ever, and yoga is a great introductory activity into the world of fitness. It is not as intense as cardio training, and will not strain the mind and body of your retiree to unthinkable lengths. It is a great way to stay healthy and even meet new people who may be interested in the same activities as you are.
Get them a Kindle. A lot of us have a huge list of books we have been planning to read for years but just cannot find time to do so. When you're retired, time is not an issue for the first time in years. (Except if you want to go all dark on this subject, then, yeah). Download some classics for them or add a few of your favourite books.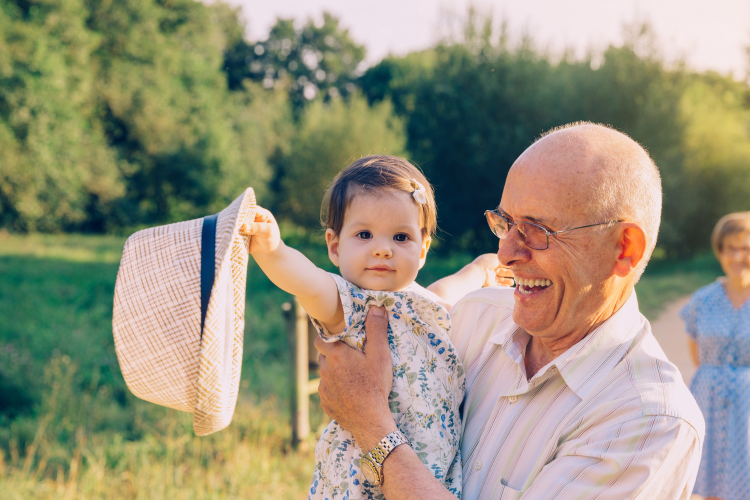 Next on the list, try buying them a cookbook. Cooking is a beautiful, meditative activity. This can also be a great way to subtly tell someone they need to lose weight – especially if you think they'll spend their early retirement years sitting down. "Hey, dad, look how cool this is. These recipes are oh-so-healthy and you have to walk to the special organic store to get ingredients and stuff. Amazing, right?" But seriously, cooking can be a great way to ease their work-retirement transition. It is also fun to go through recipes while listening to good music, for example. And once they master their cooking skills they can invite family and friends for a big dinner. Just, you know, invite only your closest family and friends for the first few dinners until you are sure their cooking is, well, edible.
Book plane tickets for them. You're aware of a certain place they've always wanted to visit? What's stopping them now? They don't work anymore, kids are grown up, and everything else can wait. Send them to Rome, let them gorge on pasta and drink wine and enjoy the sunsets. Or Paris. Or Barcelona. Or Mauritius. Or…
Sign them into a class, and be unorthodox about it! How about… well, ceramics? Not only could you get a pot or a cup or a saucer one day, however cracked and misshapen, but it may give them a sense they are contributing again, producing something.
The list is endless, but do try to focus on a present that will encourage your favourite retiree to live an active, happy and relaxed lifestyle. Golden Rolexes are so 2000s, and, well, let's face it; you've got your iPhones to tell the time now.
Also, don't forget:
None of these work without an awesome card and a gorgeous bouquet of flowers.
(It does, but shhhhh.)
To many more years of health and happiness. Cheers!
Author:
Sarah Marsalle
Sarah Marsalle is a dedicated gifting expert since 2016. She helps people to do, say and give in more gracious and loving way. She is a guru in gift traditions and has thousands of ideas for any and all important events in life.