Traditionally, the 10th year of marriage is marked with gifts made from tin or aluminium. Both are symbolic of the durability and flexibility required to maintain a loving union. When it comes to gemstones and jewelry, diamonds are also a popular option as 10th wedding anniversary gifts.
Why the 10th wedding anniversary is so special…
Ten years is a lengthy amount of time and making it to the 10-year mark is certainly something to celebrate. This milestone is worthy of a special gift, so whether you're gifting friends and family celebrating a decade with their loved ones, or your better half, it's important to choose something that shows just how much you care for one and other. If you're in need of inspiration and are on the hunt for 10th wedding anniversary gifts, we've listed a few of our favorite gift ideas to help you on your way…
A diamond ring
Ten years is a monumental benchmark in any marriage, which is why it's completely acceptable to really push the boat out and gift your loved one diamonds on this special day. After all, this precious gemstone symbolizes both love and longevity. From traditional styles to modern jewelry, there is something to suit all tastes. Think about the individual you are gifting this present to and choose something that you know will complement their style, and also, any other rings they wear on a day-to-day basis. 
Alternatively, opt for a pair of diamond earrings, a bracelet, cuff links or a necklace. This gift can be as lavish or as simple as you wish. Providing you choose something you know the recipient will adore wearing, you shouldn't really go wrong.
Beautiful blooms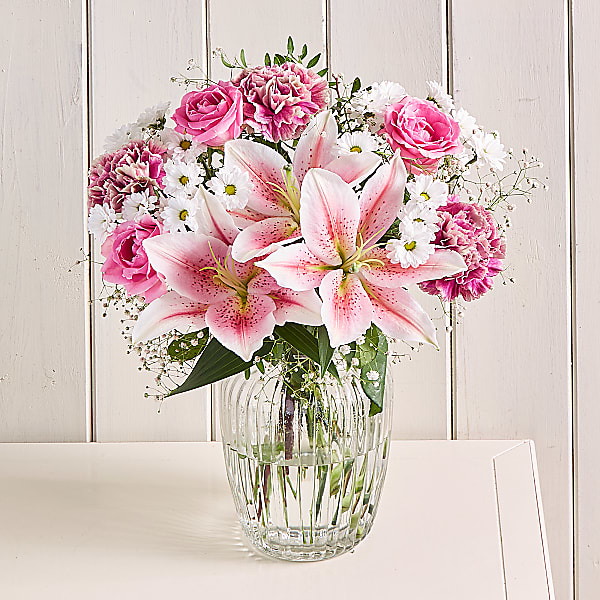 If you're on a budget, forget traditional and contemporary anniversary gift ideas and opt for a bouquet of beautiful flowers instead. The daffodil is the official 10th-year-anniversary flower. These bold yellow blooms represent new beginnings and rebirth. If you're a keen gardener, you'll also notice that these particular blooms are one of the first to appear as soon as the spring arrives. They bring with them feelings of happiness post-winter and often put a spring in our steps. A bouquet of daffodils is, therefore, a great option when it comes to choosing a 10th year wedding anniversary gift. The sunny hues will make your partner happy all year round, regardless of when your 10th anniversary falls – note that daffodils are a seasonal flower, so they may be harder to obtain in certain months of the year. If you're unsure of availability, check with your local florist or take a look online.
An aluminium cocktail set
If your better half sees him or herself as somewhat of a cocktail connoisseur, an abundance of aluminum bar tools is a great gift option and one that will benefit you as well, especially if they will be making the cocktails! A rust-resistant aluminum cocktail shaker is an ideal choice and promises plenty of delicious concoctions.
Aluminium/Tin Art
A statue created out of aluminium or tin is another good option when looking for a 10th wedding anniversary gift. Both tin and aluminium are soft metals that can easily be moulded into beautiful shapes and structures. If you're looking for an arty gift, this is certainly something to consider. If you're feeling creative, you may even wish to try and fashion something yourself.
An aluminium photo frame
A frame made out of aluminium is another good gift option, especially when you place a picture of you and your other half inside it! Whether it's a funny memory from your younger days, a wedding photo or a holiday snap, this can help to conjure memories of your loved one every time you look at it.
A plant 
If your other half is a gardening fanatic or fancies themselves as a green-fingered connoisseur, then a plant is a great gift idea. When cared for correctly, this is the gift that will keep on giving. Asides from adding an injection of color to an otherwise minimalistic room, plants are also proven to have a number of health benefits, including improving air quality and promoting a good night's sleep.
A food hamper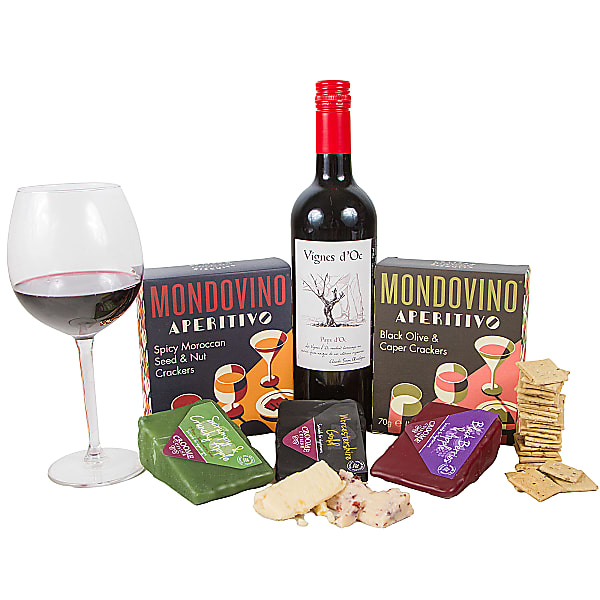 If you're looking for something for the foodie in your life, a hamper overflowing with an assortment of delights is a perfect present to gift a loved one. Arrange a romantic picnic on the day of your anniversary and share this banquet with your special half. Pick a picnic spot that is special to both of you and tuck in!
A wine hamper 
One for the wine lover, a hamper brimming with an assortment of wines, including red, white and rosé is a great gift for a 10th year wedding anniversary and one that can be true to the theme when you add a couple of decorated tin or aluminum wine glasses!
Author:
Sarah Marsalle
Sarah Marsalle is a dedicated gifting expert since 2016. She helps people to do, say and give in more gracious and loving way. She is a guru in gift traditions and has thousands of ideas for any and all important events in life.