Marking the successful completion of one year of marriage is a big occasion for many couples and should be the first of many anniversaries together. The customary gift theme for a first wedding anniversary is paper. With this in mind, we've created a list of 1st wedding anniversary gift ideas, all of which make perfect presents for your better half or friends and family celebrating the milestone.
Tickets to a romantic destination or concert
Any kind of ticket is a great option – be it airline, concert, museum, sports event or musical. It may be a weekend break to the place you first met or concert tickets to your partner's favourite band. Post the event, you can even get arty and frame the tickets. These can be presented in a card or sent via post. This thoughtful gesture not only matches the theme of a first wedding anniversary, it's a great surprise for you both to enjoy.
Paper products
If your better half has recently started their own business, why not buy them customised business cards. Alternatively, purchase personalised stationary items – especially stationary embossed with the recipient's initials. The likes of diaries, notepads, organisers, post-it notes and thank you cards make for a thoughtful and practical gift that can be used time and time again.
An art print
A cutesy print is a great present to give, and you can get as creative as you want! Whether it's an illustration of your favourite place or your shared pet, there are a number of options to choose from, including both sentimental and customisable art prints. If you're feeling particularly imaginative, why not try to craft one yourself and have it framed at your local framing workshop.
A hamper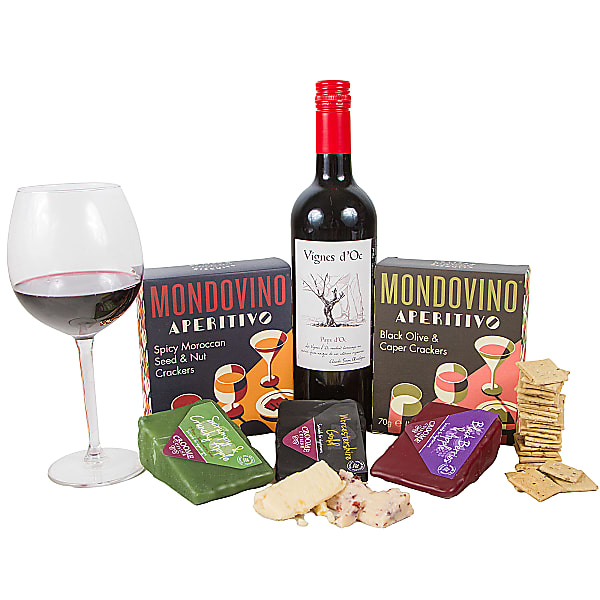 Enjoy a romantic picnic together on your first wedding anniversary with a decadent hamper brimming with an assortment of sweet or savoury treats and a bottle of bubbles for good measure. Add a card with a sweet message to the mix to make sure you're sticking to the theme of paper.
Photo books
These are a popular gift to give friends, family and your other half on their anniversary, particularly on the first anniversary, as they're created using paper. Custom photo books are easy to design, as you can either make a DIY version, or put a creation together online. The topic of your photo book is entirely up to you. It could celebrate your honeymoon memories, friends and family, your wedding day or simply snap shots of your life together so far. This cute present is something you'll both look at time and time again, and you can likely add to it too as you create more memories.
A bouquet of beautiful blooms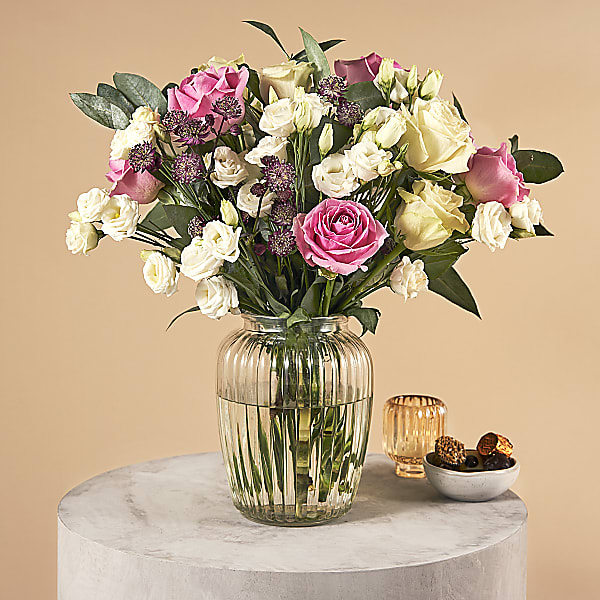 Send someone a bunch of long-distance kisses (especially if you're away on your anniversary) or create a romantic display in your home with a pathway of potent petals leading from the front door to wherever you desire. A number of online florists offer same and next-day delivery, meaning you can ensure they'll arrive on the big day. Alternatively, send them to your wife or husband's place of work. It's also a good gift idea for colleagues who wish to mark another's work anniversary.
A calendar
A customised calendar is another thoughtful first wedding anniversary gift idea and one that can be personalised to the happy couple, with pictures from past events, your wedding day and your honeymoon. Go the extra step and add all of the important dates you can think of prior to giving this gift. Having next year's anniversary circled, as well as a number of other important dates, is sure to earn you some brownie points.
A journal
What better place to keep all of your past and future memories than in a journal? Why not invest in a leather bound one, complete with your wife or husband's initials embossed on the front. This is something they can carry around with them and jot down memories as and when they please.
A wine gift basket
Spoil your loved one on their anniversary with a fantastic multi present gift basket, containing a bottle of their favorite wine, a decadent box of chocolates, a beautiful white rose plant and a Happy Anniversary balloon!
Customised wrapping paper
This quirky gift is a great present for the creative couple – you can even use photos from their wedding day, a holiday or a night out to create the wrapping paper and wrap all of their 1st wedding anniversary gifts inside.
Other ideas
When it comes to 1st-anniversary gifts that match the paper theme, other options include a puzzle, a magazine subscription, an autograph from their favorite movie star or singer, a book or even a paper-mâché ornament created by yours truly. There's plenty of opportunities to be creative if you wish to be.
Author:
Sarah Marsalle
Sarah Marsalle is a dedicated gifting expert since 2016. She helps people to do, say and give in more gracious and loving way. She is a guru in gift traditions and has thousands of ideas for any and all important events in life.