Nobody deserves more of a thank you or a cute present than your best friends, which is why finding the perfect bridesmaid gift is a must! Thankfully, there are a number of bridesmaid gift ideas to choose from, including everything from beautiful blooms and matching bracelets, to hand-embroidered handkerchiefs. If you're still stuck for inspiration, read on for an array of beautiful bridesmaid gift ideas that are fitting for the occasion.
Rose wine gift basket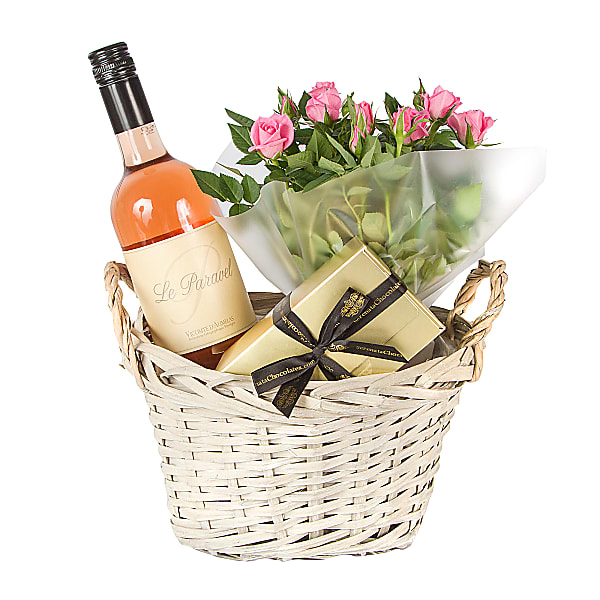 Who doesn't enjoy a glass of rose every now and again? This gift has something to offer everyone, and comprises of a bottle of La Paravel Rosé wine, a 100g box of salted toffee truffles and a pretty pink rose plant. All come housed in a cutesy gift basket, which can be re-used once the hampers contents have been devoured. This is a great thank you gift to give your bridesmaids. You can even tailor it to each and every one of them by replacing the rose wine with red wine, white wine or a variety of herbal teas – making it a great gift for any post-wedding occasion.
Thank you flowers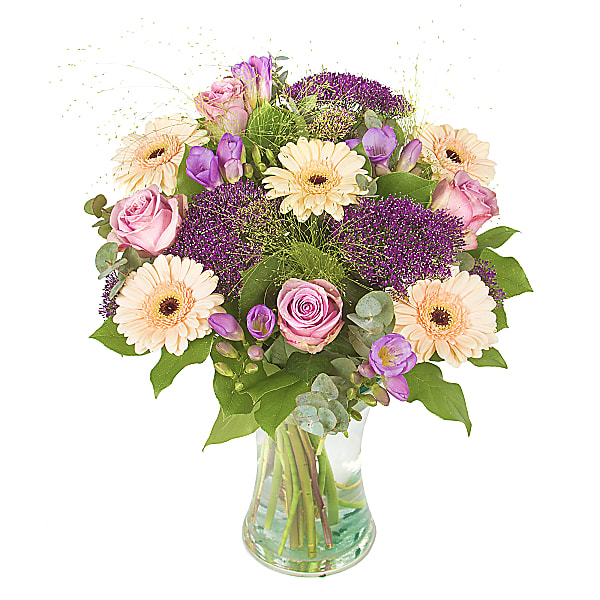 Post your big day, sending a gift to all of your bridesmaids is a great way to show them just how much you value them being by your side before, during and after the main event. It's likely you'll be about to embark on your honeymoon, which is when ordering a gift online is a great idea. You don't even need to be in the country to do this! Serenata Flowers has a range of thank you bouquets available online, all of which can be delivered directly to the recipient's door. One option would be to choose a stunning bouquet, complete with contemporary dark purple zantedeschia blooms, exotic foliage, and classic white roses.
Planted gift baskets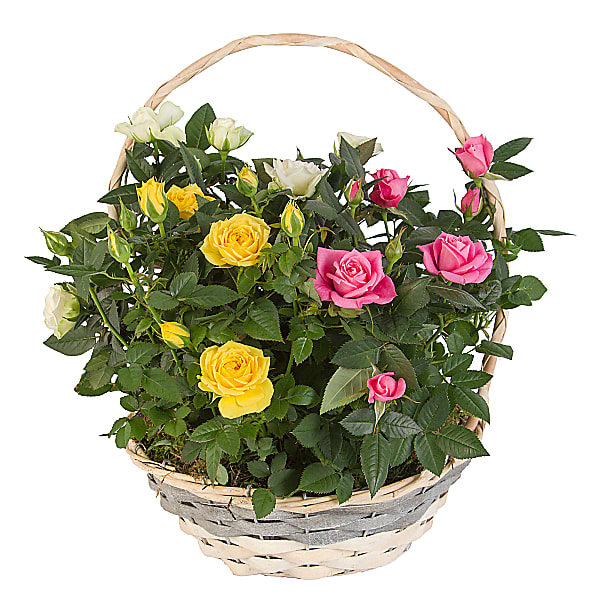 If you'd prefer to gift your bridesmaids with something that will last a little longer than a bouquet, opt for a planted gift basket – these presents make great thank you gifts. They will arrive to the recipient's door bursting with an array of bold blooms and rich green foliage. Each plant comes housed in a gorgeous pot or wicker basket. With an assortment of styles and arrangements to choose from, there is something to suit every taste and more importantly, every bridesmaid.
Thank you balloons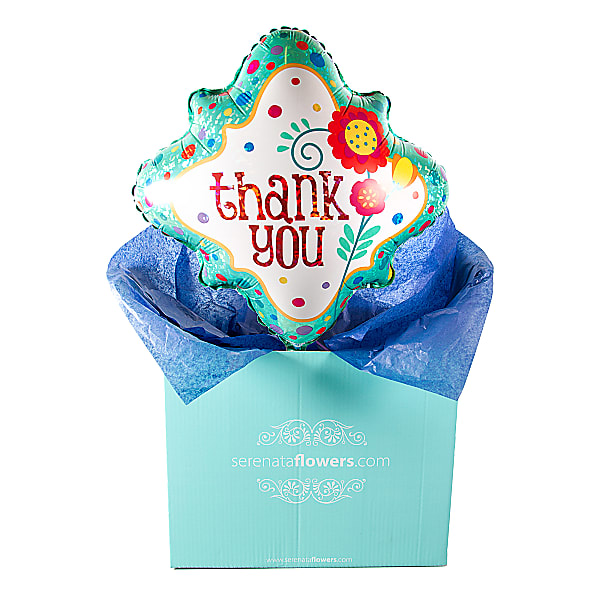 Post your big day, ensure your bridesmaids arrive back to their homes to a room full of thank you balloons. This is certainly one way to show them just how much you appreciate their efforts. They will, after all, have been by your side throughout the entirety of your proposal and marriage, most likely going above and beyond to ensure your wedding was everything you dreamed of. Helium-filled balloons are a fun way to show your gratitude and they can be delivered directly to wherever you choose. You can pick from an array of colors, patterns, and designs.
There are plenty of great bridesmaids gift ideas out there, and ultimately you should look for something that best reflects the relationship that you have with them – that personal touch goes a long way!
Author:
Sarah Marsalle
Sarah Marsalle is a dedicated gifting expert since 2016. She helps people to do, say and give in more gracious and loving way. She is a guru in gift traditions and has thousands of ideas for any and all important events in life.