Whether your best friend is celebrating their birthday, an anniversary, a job promotion or an engagement, there are a number of ways to make the moment special. One of these includes buying best friend gifts for them to mark the occasion! Here we've listed a few of our favorite gift ideas to give you some inspiration if you're unsure of exactly what to get.
A bouquet of beautiful blooms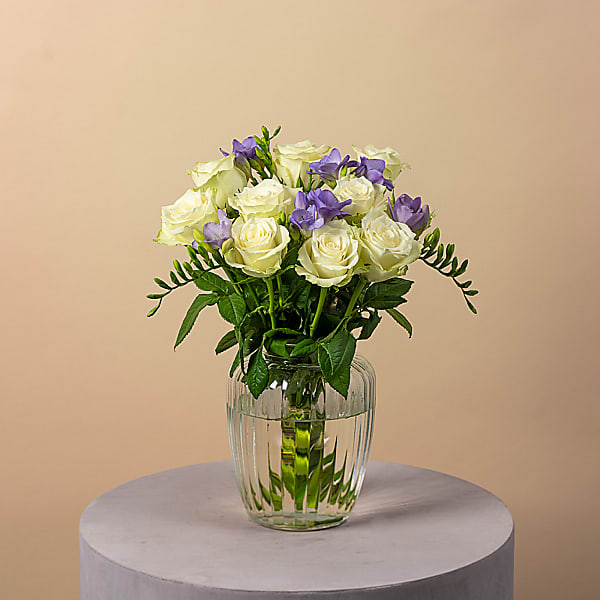 Who doesn't enjoy receiving a bouquet of beautiful blooms? From tropical variants to traditional bouquets, there is a style, size and hue to suit all! And the best part? You can opt to have them sent directly to the recipient's door! Serenata Flowers have an array of options available, so if you're stuck for inspiration, simply scroll through the many arrangements on offer. It's likely you know what your best friend's favourite flower is, but if not, simply choose blooms in their favourite colours or a hue that you know will complement the current décor of their home.
A plant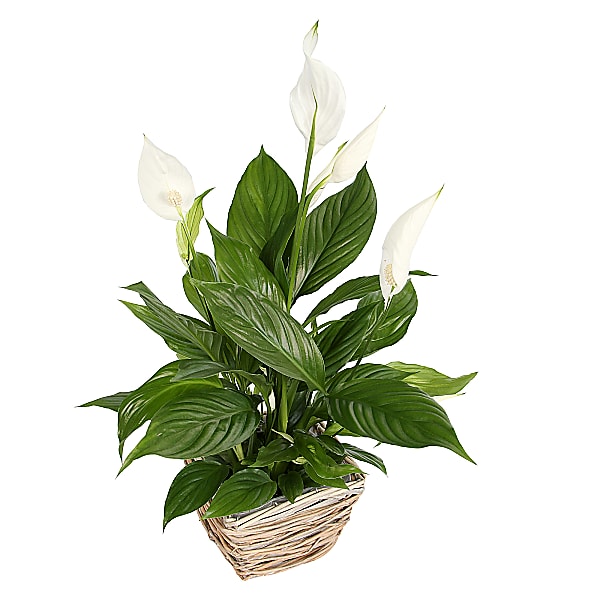 If you're looking for a gift that is suited to the green-fingered goddess, yet wish to invest in a floral arrangement that promises staying power, opt for a plant instead. When cared for correctly, indoor and outdoor plants will last for many years and are the gifts that keep on giving. From sweet-smelling campanula or a peace lily basket to a pink pot rose, there is something to suit all tastes! Plants add both color and fragrance to the home and can be placed in a number of settings, including the office, bathroom, bedroom, hallway or kitchen. They even promise an abundance of health benefits, one of which includes improving air quality. You can also take advantage of next day delivery when purchasing plants online, meaning you can surprise your friend at any time with the minimum of effort!
A hamper brimming with sweet and savory treats
From baskets brimming with fine wines, rose plants, decadent truffles and helium balloons to cheese trugs and tea and biscuit selections; food and drink hampers make the perfect best friend gifts. If you're lucky, the recipient may even share the contents with you! Why not arrange a little get together over a picnic?
A framed photo
What's cuter than a framed photo of your best friend and yours truly! You're bound to have an abundance of snaps to choose from, including precious memories and comedy moments. Pick your favorite and place it in a beautiful frame! Every time your best friend looks at this picture, they'll instantly be reminded of the special moment and the bond between the two of you! 
A memory book
Similar to a framed photo, but on a much bigger scale! A memory book, comprising an abundance of your favorite snaps from over the years, is a very cute best friend gift indeed! You can even add a sweet or comedy comment underneath each photo! This is a great option to send a best friend who may have moved away for work or is away on secondment, as every time they get homesick, they can simply flick through the book and be reminded of all the special moments you have shared together.
Fine wines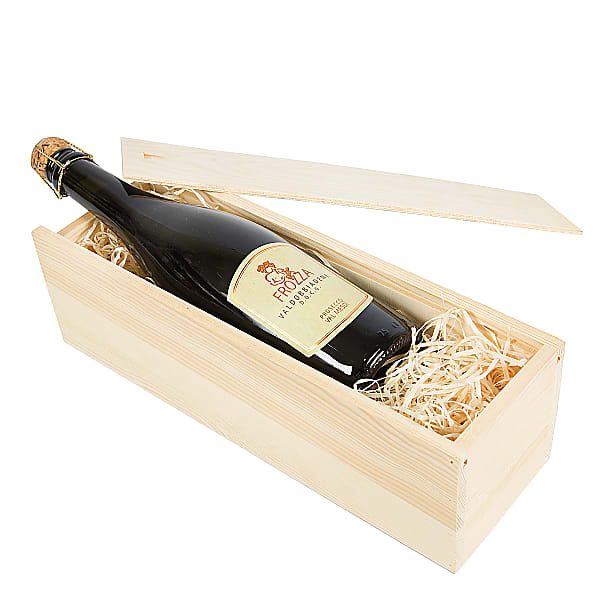 If your best friend enjoys a tipple every now and again, a gift basket containing an assortment of fine wines is a great option. Opt for her favorite, be that red, white or rosé, or alternatively a mixture of all three! Alternatively, you might wish to get them a wine subscription so that they can receive fine wines all year round!
Chocolates galore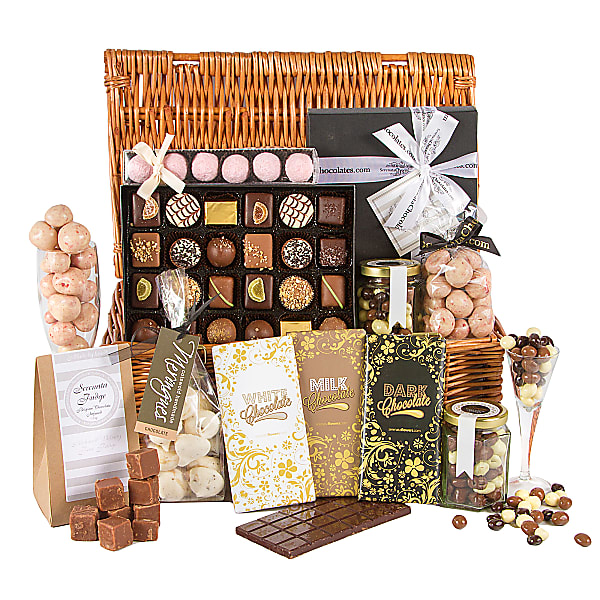 A hamper containing an array of chocolate treats is a must for the best friend with a sweet tooth! The Chocolate Hamper from Serenata Flowers is the perfect option for those who enjoy indulging in sweet treats, such as salted toffee truffles, Belgian chocolates, and chocolate covered strawberries! What more could he or she ask for? Once the contents have been devoured, the basket can then be used as storage!
Your time
Time is precious, especially in this day and age! If you live further afield, why not surprise your friend on her birthday or simply 'just because'. Jump on a train or a plane and make his or her day! Just be sure they'll be in town that weekend, especially if planning a surprise trip!
A getaway  A fun getaway is a great best friend gift idea and one that will only add to the many memories you have already created together! Whether you visit a place you've both been to before or choose a new and exciting destination, planning (and getting excited for) a trip with your best friend is a great idea. There is an abundance of options to choose from, including city breaks and more exotic destinations.
Author:
Sarah Marsalle
Sarah Marsalle is a dedicated gifting expert since 2016. She helps people to do, say and give in more gracious and loving way. She is a guru in gift traditions and has thousands of ideas for any and all important events in life.