Gifting your nearest and dearest is both challenging and rewarding.
Whether it's a friend's birthday, Valentine's Day, an anniversary or Christmas, presenting that special someone with a gift that is personal to them is a great way to show them just how much you care.
Here we've listed a few of our top tips on how to find a gift, regardless of the occasion.
Make the present an event – Instead of solely handing the gift to the recipient, get creative. By making the gifting of the gift an experience it's possible to prolong the entire event.
Whether you choose to hide the gift, give 'hot and cold' clues as to where it could be, or place it into several boxes, there are plenty of ways to make the gift giving the experience an exciting one.
Give an experience – From flying lessons and cookery classes to hot air balloon rides, gifting those who have everything with an experience is a great idea.
It's also something they will remember for a long time, especially if it's something they may never do again.
Photobook

 
This is another great idea for those you are struggling to buy for. You can create a photo book online and send it directly to the recipient, filling the entire book with photos of family, friends and fun times.
This is an extremely personal gift and is something they're unlikely to already own.
Ask friends for advice

 
If you're still struggling to find a gift, ask your nearest and dearest for help. Whether it's a girlfriend's best friend, your partner's parents or a work colleague, there are plenty of people you can turn to for inspiration.
Make a list of all the things the person is interested in – This is a great way to narrow down a number of gifts. For example, if they're very sporty, you may want to consider the likes of a season ticket, sports gear or accessories for a bike.
Similarly, if they enjoy music, you can treat them to an online music subscription or gig tickets to see their favorite artist. Making a list of all the things they are fond of our own, will certainly help you when it comes to finding the perfect present.
Look to the past for inspiration – From commissioning an artist to paint a picture of their childhood pet to framing a picture of their grandparents or even a certificate – turning a past memory or celebration into a present is a great gift idea.
Opt for something practical – Ask yourself what that person needs – whether it's an organizer to manage their busy schedule, a new pair of headphones (because theirs are on the way out) or a festival survival kit, gifting your nearest and dearest with something they really need is likely to be greatly appreciated.
Ask them to create a wish list – If you're really stuck and cannot find a gift anywhere, ask the recipient to create a wish list. This is a good way to ensure you buy them something you know they need or want, whilst still making it a surprise – as they won't know which item you will choose from the wish list.
Make it personal
If you're gifting a close friend or family member, make the gift a personal one. From writing them a poem and having it framed, to creating a piece of artwork or having an item of clothing made for them, there are a number of personalized items to choose from.
Adding initials or a person's name to an item is another simple way to personalize whatever you wish to give.
A hamper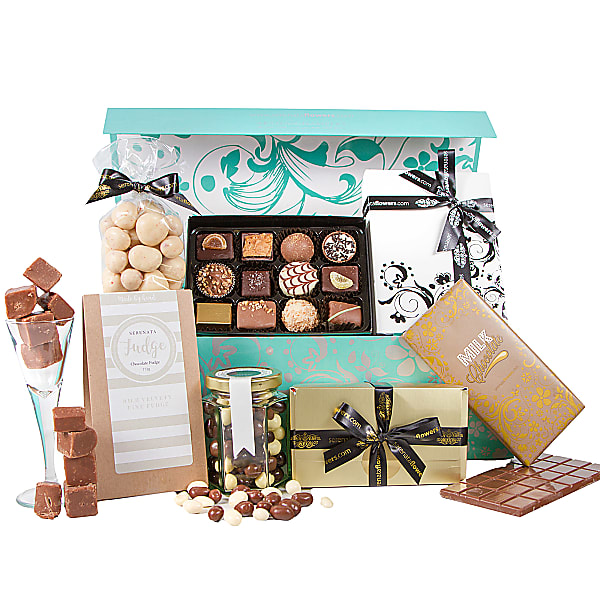 This is a great gift idea as it can be tailored to the exact individual. From food hampers brimming with an array of delicatessen delights to pamper hampers, piled with an assortment of lotions and potions, you can find a gift that reflects the recipients' tastes and values.
Be charitable – If the individual has everything he or she needs, choose a cause they are passionate about, and donate to the cause on their behalf.
You can send them a card to let them know which charity you have chosen and more information about exactly what their donation will do to help the cause in question.
Look to blogs for inspiration

 
There are an array of blogs and articles available online, all of which review and offer ideas when it comes to what to gift everyone from your parents to your grandparents, children, friends, and family.
If you're unsure of what to buy a certain someone, these sites act as the perfect inspiration.
They'll also often feature a direct link to the product in question, as well as in-depth details and information on prices.
You may even spot something you'd never even thought of!
Source: huffingtonpost.com
Author:
Sarah Marsalle
Sarah Marsalle is a dedicated gifting expert since 2016. She helps people to do, say and give in more gracious and loving way. She is a guru in gift traditions and has thousands of ideas for any and all important events in life.