It's the little things that show your nearest and dearest just how much you love them!  With this sentiment in mind, why not send them a gift that you know they will adore. With plenty of posting options, there are few limits on what you can send. To give you inspiration, we've listed a few of our favorite unique gift to send by mail below…
Why send gifts by mail?
If you live further afield or quite simply don't have the time to shop, sending gifts by mail is an easy, hassle-free option. Simply order online and allow the company you have ordered from to do the rest for you. A number of gift companies, including Serenata Flowers, offer international post, as well as next and same-day delivery to the UK.
Gift and present ideas by occasion
From a special birthday to an anniversary, a housewarming or the arrival of a new baby, sending your friends, family, and colleagues a special something that acknowledges these magical moments is something they're bound to appreciate! From an unforgettable experience, such as tickets to their favorite show to personalized jewelry or a beautiful bouquet of their favorite flowers, there is plenty of unique gifts to send by mail to choose from. For best results, pick something that matches the occasion or at least the recipient's personality. Many online gift providers, such as Serenata Flowers, list gifts by event, which makes it an easy process when it comes to sourcing the right present. 
Unique gifts for her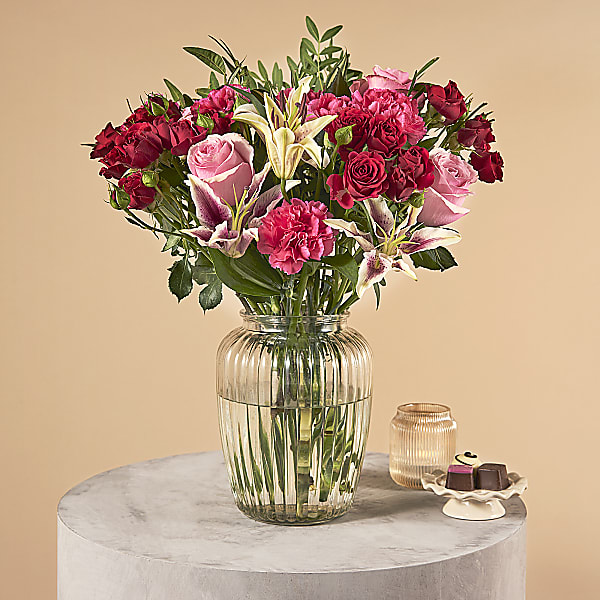 From garden gift sets to pretty potted houseplants, to bouquets of beautiful blooms and chocolate hampers brimming with all of her favorite sweet treats, there is a gift to suit every lady in your life, including your mother, aunt, sister, girlfriend, grandma or wife. Hampers are a great gift to send via mail, especially when ordered online, as they're quite difficult and bulky to post without the help of a gift company who have access to couriers.
Gift experience days for him
If you're searching for a unique gift to send by mail for your brother, father, husband or boyfriend, you could think outside of the box a little. How about something a little more adrenaline-fuelled, such as a track day? You can send information about the experience directly to their door in a cute card. Other options include a wine subscription, cheese, and ale hamper or a potted plant. Serenata Flowers have an array of hampers to choose from, all of which can be delivered directly to the recipient's door. If you're lucky, you may get to try some of the goods!
Unusual gifts to send further afield
From children to grandpas and grandmas and every age in between, unique gift ideas are always a people pleaser. Everyone loves receiving something a little different, such as quirky tech gadgets, including portable phone chargers and personalized phone cases, to letterbox flowers and helium balloons, that rise out of the box as soon as they are opened by the recipient. Whatever you choose, looking into something little different shows that you have spent a great deal of time and effort researching a gift.
Personalized gifts
If gifting a girlfriend, boyfriend or family member, create a unique gift by making it personalized. From adding the recipient's initials to luggage tags or a passport cover to creating a personalized album filled with memories snapped over the years, to choosing flowers that match their birth month, personalized gifts show that you've gone the extra mile. Most can be easily sent via mail too, removing the hassle of trying to find time to deliver them personally.
Letterbox flowers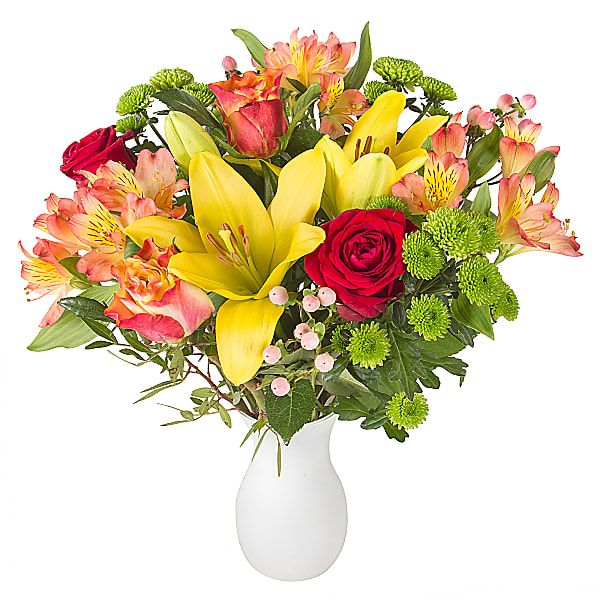 Letterbox flowers, especially those that come with next day delivery in the UK, are a unique gift to send by mail. Blooms that arrive in the post and actually fit through the letterbox, complete with free delivery, are perfect for those you want to send a cute gift to, but also those who have busy work schedules and are unlikely to be in to sign for the delivery. Choose from tropical, bold and bright hues or go for something a little more subtle in the shape of muted, pastel tones. The blooms also come with instructions on how to remove them from the box and care for them.
Get creative
Why not make your own gift, or at least create your own card? You don't have to be an artist in the making either, as it's the thought that counts. This is a good option for those looking for gifts you can send who are on a budget yet still wish to show their appreciation for a certain somebody! You can even push the boat out and make some jewelry too!
Author:
Sarah Marsalle
Sarah Marsalle is a dedicated gifting expert since 2016. She helps people to do, say and give in more gracious and loving way. She is a guru in gift traditions and has thousands of ideas for any and all important events in life.