Giving a loved one a gift, be it for their birthday, an anniversary or a promotion is a thoughtful thing to do. Regardless of how much you spend on this gift, it's the thought that counts and even inexpensive gifts will be appreciated by all. We've listed a few of our favorite inexpensive gift ideas for 2019 in order to help those of you who want to stick to a budget…
Letterbox flowers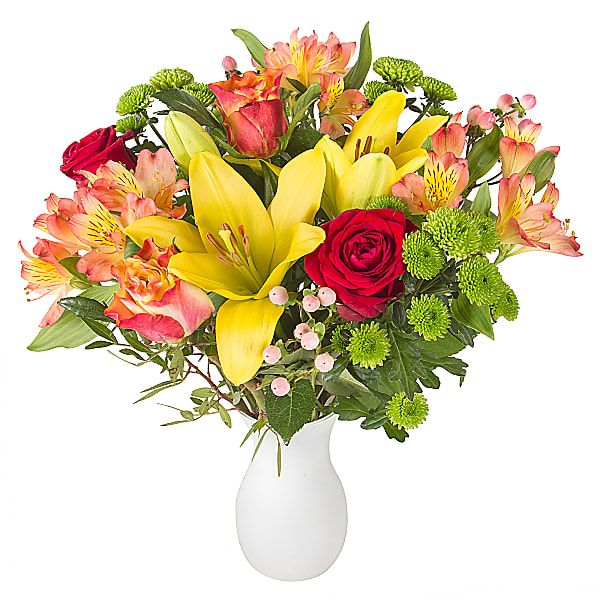 Do you want to send a gift to a special someone that is guaranteed to surprise them as soon as they walk through the door? If so, letterbox flowers are an inexpensive choice and one that won't require the recipient to wait for a courier to arrive. Serenata Flowers offers a range of letterbox flowers, which arrive the recipient's door securely packed in a box that fits through their letterbox. This makes these flowers both a joy to receive and send. Choose from pink, peach, orange, blue, white or purple letterbox flowers, brandishing blooms such as red roses, lilies, carnations, chrysanthemums, alstroemerias, astrantias, gypsophila, and pittosporums. With such a range of options, you can find the right type of flower for any recipient.
The gift of your time
As well as sending a gift to a loved one, why not turn up unannounced on their doorstep? A surprise visit from yours truly is guaranteed to put a smile on a loved ones face in an instant. Whether you catch-up over a cup of tea or watch a film together, time with your nearest and dearest is precious. This is also an extremely cost-effective present and is ideally suited to those on a budget.
A card with a thoughtful message inside
If you really want to keep costs down, yet still wish to show a friend, colleague or family member you're thinking of them, sending a card with a thoughtful member is a great idea and one that costs hardly anything! Of course there are plenty of messages to choose from, so you can be as creative or as simple as you like.
A hamper brimming with sweet treats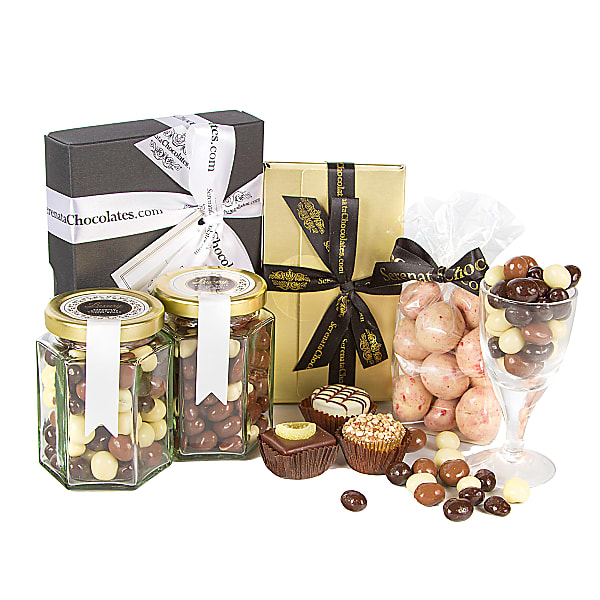 Transport a loved one to heaven of sweet delights with a hamper brandishing an array of sweet treats. Serenata Flowers has an abundance of hampers to choose from, many of which contain clouds of fluffy meringues, horizons of buttery biscuits, fountains of creamy fudge and rainbows of chocolate ecstasy. They'll be forgiven for thinking they've died and gone to paradise. If you're lucky, the recipient may even share the contents with you!
Ales galore
A basket containing an abundance of ales is a good gift option for those who enjoy a tipple. This inexpensive gift is ideal for a boyfriend, husband or father. If you're unsure of the recipient's favourite ale, choose a basket containing an abundance of different options, as something will definitely be to their taste.
Chocolate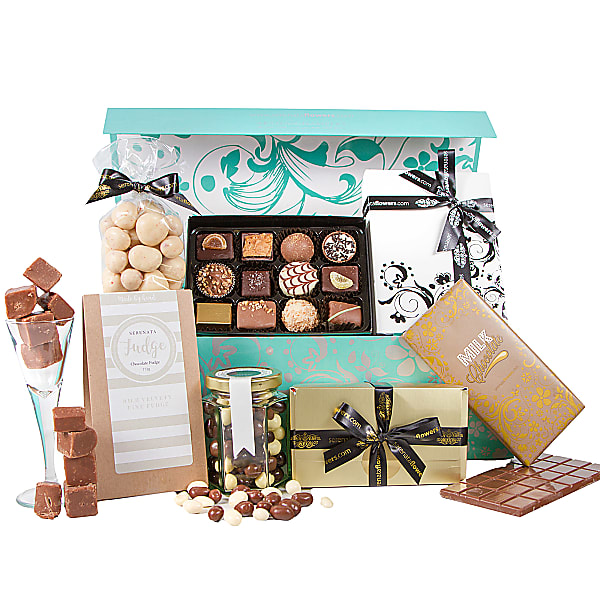 If the recipient has a sweet tooth, the gift of chocolate is guaranteed to be well received. If you're unsure of what style of chocolate they prefer, opt for a hamper containing a mixture, including the likes of white chocolate, milk chocolate, and dark chocolate. You may also wish to throw salted caramel truffles and an assortment of cookies into the mix.
A bottle of wine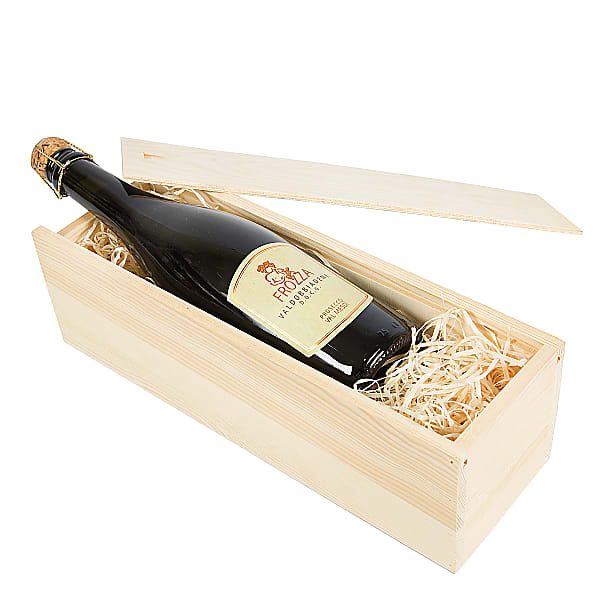 Wine is a great gift to give those who enjoy treating themselves to a glass of white, red or pink wine every now and again, be it to unwind after a long day in the office or to celebrate an occasion or achievement. A bottle of their preferred wine teamed with a card is a good gift option for an abundance of occasions, including a housewarming, a birthday, or the celebration of a job promotion.
A cheese trug
If gifting those who are fond of cheese, a cheese trug is an ideal gift to give! When teamed with an array of chutneys and crackers, this taste-tantalising present is sure to satisfy those who enjoy indulging every now and again.
Helium balloons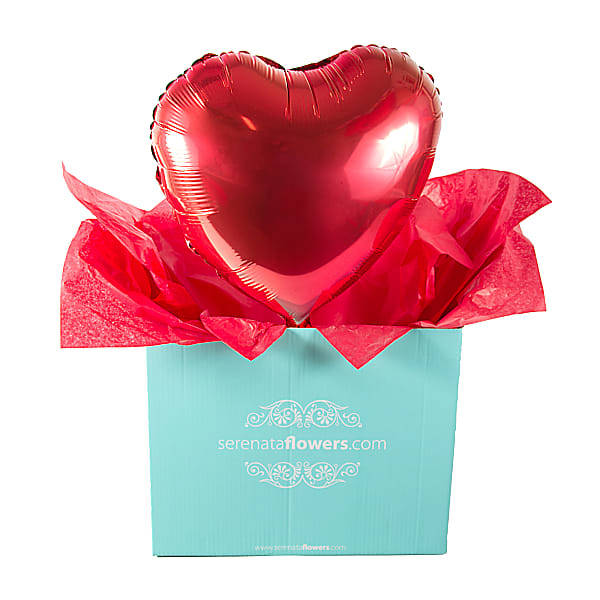 Helium balloons are an inexpensive way to say 'congratulations', 'I love you', 'happy birthday' or 'happy anniversary'. These balloons will arrive as a surprise hiding in a big box. Once opened by the recipient, a huge helium balloon brandishing the words of your choice will rise to the sky. This cost-effective gift packs a punch and is a fun present that is sure to be memorable.
A bouquet of flowers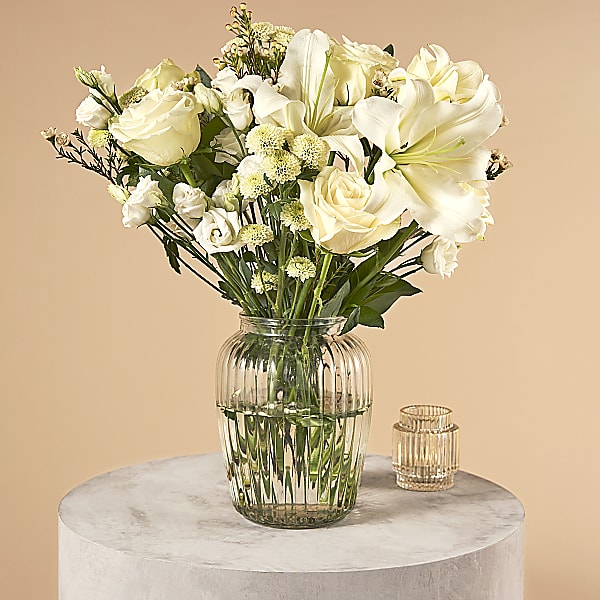 Flowers are a great, inexpensive gift to give a boyfriend, girlfriend, family member, your mother, father, sister or brother. They come in a range of hues, styles, fragrances, designs, and sizes – in fact, there is a bouquet to suit all tastes. From blue dendrobiums to lush lilies, to red roses and vintage blooms, bouquets don't have to be expensive to beautiful!
Author:
Sarah Marsalle
Sarah Marsalle is a dedicated gifting expert since 2016. She helps people to do, say and give in more gracious and loving way. She is a guru in gift traditions and has thousands of ideas for any and all important events in life.