Sentimental gifts are the ideal purchase for friends and family members and are a memorable way to show our nearest and dearest just how much they mean to us.
To provide you with a little inspiration, we've listed a few of our favorite sentimental gift offerings which are perfect for any number of special occasions.
Personalized scents 
Whether it's their birthday, anniversary or Valentine's Day, a personalized scent is a special gift idea. Choose a scent that reminds them of a particular place, holiday or person.
Every time they spray it, it will remind them of yours truly!
Travel set
If you're gifting someone who loves to explore, a travel set comprising a passport holder, luggage tags and a wallet is a great sentimental gift to give. For an extra wow factor, add embossed initials alongside an image of their favorite holiday destination.
Beautiful blooms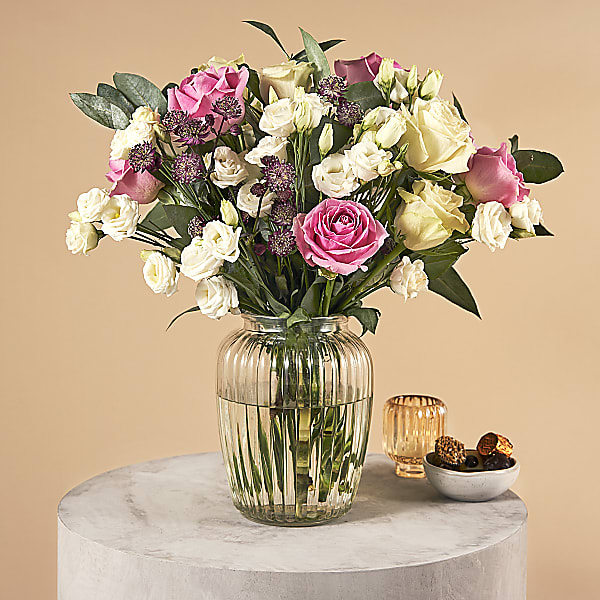 Who doesn't love to receive a bouquet of beautiful blooms? SerenataFlowers.com have a huge selection to choose from, meaning there is something to suit all.
If you really want to push the boat out, then why not invest in a gift basket, comprising flowers, a bottle of fine wine, chocolates and a hand cream?
A hamper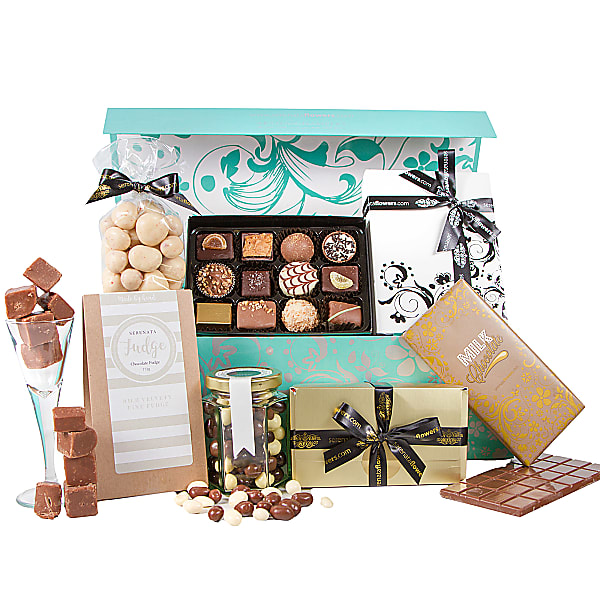 If the person you're gifting has a high-powered job, a pamper hamper is a great gift to give and one that will show them their wellbeing is on your mind.
SerenataFlowers.com have a range of options available, from gift baskets to hampers comprising moreish chocolates.
A decadent hamper
For those who enjoy the finer things in life, a decedent hamper, overflowing with cheeses, fine wines, ales, chocolates, chutneys, nuts and more is a must! Those who receive this hamper will certainly be in for a treat – and they may even share it with you if you're lucky!
Personalized docking station
A great option for the man in your life, this sentimental gift will help him to organize his life. A handy docking station boasts an abundance of provisions, all of which promise to house the essentials –including a place for his phone complete with charging port, his watch, car keys, flash disk and more.
For a more personalized touch, have his initials carved into the wood, or the date of a special event such as a wedding or his birthday.
Engraved jewelry
Take personalization to the next level with personalized jewelry. A bracelet, ring or necklace engraved with a sweet message makes a touching gift for all. Certain companies offering this service will print the engraving in your actual handwriting, while you can choose from silver, rose gold or gold.
Best friend print
If you're looking for something sentimental to give to your best friend on their birthday, look no further than a best friend print. This can be a photo of you either sharing a memory or a favorite quote or saying. Both can be added to a canvas and hung wherever the recipient desires.
Photobook
A photobook brimming with memories and quotes is an ideal gift to give to friends and family members. Under each print, you can add a personalized message or illustration. This sentimental gift is something they'll cherish forever, getting out time and time again to view the contents.
Personalized pocket watch
This is a great gift to give those who are always running late – it's also a harmless joke. A sentimental timepiece is something that they will treasure forever and will likely pass down to their children or grandchildren.
Engrave it with their initials on the outside and a quote on the inside opening.
Cufflinks
Personalized cufflinks engraved with the initials of the recipient are another great option when searching for a sentimental gift – while removing the need for a mad pre-wedding scramble to find a pair!
A personalized wooden keepsake box
A wooden box engraved with the recipient's initials is the perfect present for those who own a lot of trinkets, memories, and photographs as this are the ideal place to store them!
With so many sentimental gifts to choose from, there is something to suit all – regardless of whether you're hunting for something for a friend, boyfriend, girlfriend or family member.
Sources: awesomestuff365.com
Author:
Sarah Marsalle
Sarah Marsalle is a dedicated gifting expert since 2016. She helps people to do, say and give in more gracious and loving way. She is a guru in gift traditions and has thousands of ideas for any and all important events in life.