Are you looking for gifts for your nearest and dearest or someone that is notoriously hard to buy for? Then look no further than a spiritual gift! Such presents promote feelings of peacefulness and calmness, and are therefore ideal gifts to give those who have highly stressful jobs, are going through a tough time or quite simply, enjoy being Zen.
Buying spiritual gifts
Before buying a spiritual gift for a special someone, try to tune into the person you wish to buy for. What gift speaks to your (and more importantly) their heart? This may be a particular color, a favorite flower, a feeling, an action or a physical item. Here we've explored some of the spiritual gifts that you might want to consider.
Gift yourself
Time is precious and taking time out to visit friends and family is a great gift to give. From popping round for a cup of tea to spending the entire weekend together, your presence can be a present in itself. If visiting a friend in need, you may wish to Zen up their home by adding a little greenery throughout in the shape of an assortment of energy-giving plants. Serenata Flowers have an abundance of house plants available, including the likes of Peace lilies, orchids, and roses. Alternatively, dive deep into the art of feng shui and use energy forces to harmonize individuals and their surrounding environments. 
Another way to gift your time is to encourage a certain individual that they need to take time out. From ensuring a colleague takes a lunchbreak at work, to meeting up with a friend or family member for a long walk in the open air, time out is hugely important and is something that allows busy individuals to reconnect with themselves and to de-stress.
A bouquet of beautiful blooms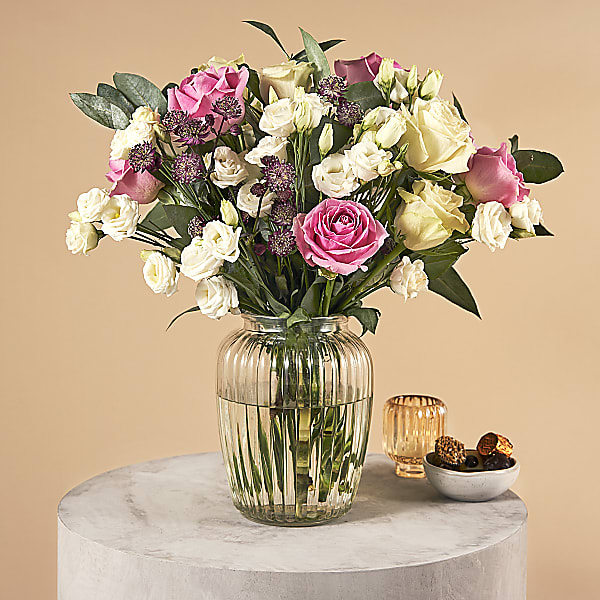 Asides from symbolic meanings, the practice of sending flowers is said to be as old as civilization itself. Although easy on the eye, flowers carry meanings that run deeper than material experience. They are after all alive and bring certain energy into our homes. Bright and bold blooms will inject instant color into any room in the household and they're great mood uplifters! They also offer scents and this again is a mood heightened. Others help to clear the air of harmful gases, again helping to boost the environment in which people find themselves.
Yoga classes
Sending a loved one a voucher for a set of yoga classes is a great spiritual gift to give and one that will help them relax and unwind, whilst also upping their energy and fitness levels. Yoga is proven to be good for the mind and body and it's hugely important to take time out of a busy schedule, forget your day-to-day worries and focus on you, and you only!
Massage therapy
Massage therapy and Reiki Healing Sessions are both great spiritual gifts to give a loved one. Massage and spirituality are heavily infused. If the friend or family member you're buying for is stressed, this is a great gift to opt for. If you wish to spend some time with the recipient, book a day at the spa for both of you. Asides from getting to spend some quality time with a loved one, you'll both leave feeling relaxed and rebalanced.
Orchids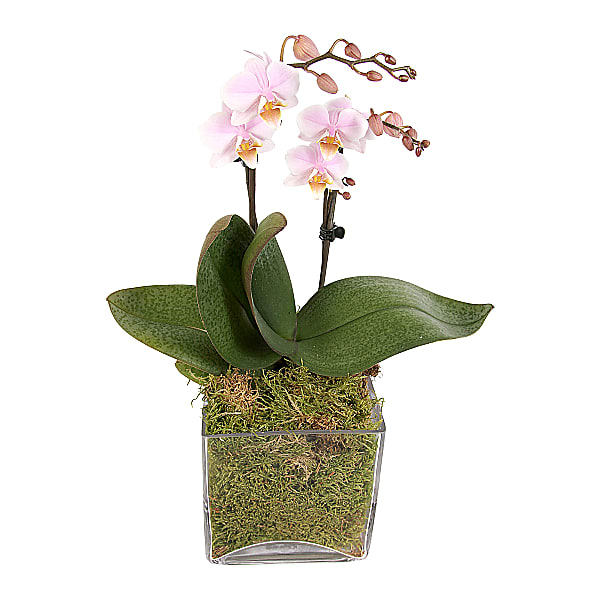 Unlike the majority of blooms, orchids boast petals in geometrical shapes. These beautiful flowers are also used to convey special messages. If you are an orchid lover, you'll be happy to learn that these exotic flowers are a symbol of beauty, love, and innocence. In fact, they are symbolic of these meanings in most cultures around the world. Blue orchids, in particular, stand for spirituality and meditation. White orchid, on the other hand, is symbolic of innocence, beauty, and elegance. In China, these plants are said to represent fertility, refinement, thoughtfulness, and innocence. They are also believed to bring good luck and prosperity, which makes them a great spiritual gift to give those who need a little love and luck in their lives.
A pamper hamper
A hamper brimming with an assortment or relax-inducing gifts, such as candles, bath salts, lotions, potions and more is a great gift to give those who enjoy exploring their spirituality, and also those who like to switch off completely. Such a hamper will allow the recipient to focus on themselves and themselves only. Again, this is a great present option for those who have high powered jobs and are in great need of a little time out, and time alone.
As you can see there are an abundance of spiritual gifts out there that can help to make a real difference to people's lives. So take your time when it comes to picking a gift and think about how you want the recipient to feel when they receive it.
Author:
Sarah Marsalle
Sarah Marsalle is a dedicated gifting expert since 2016. She helps people to do, say and give in more gracious and loving way. She is a guru in gift traditions and has thousands of ideas for any and all important events in life.