Everyone loves receiving a gift, be it from a friend, a family member or a work colleague.
Gifting another is a great way to show your appreciation for them, although knowing what to gift is often the hard part… That's why we've put together this helpful guide on thoughtful gifts to provide you with some inspiration.
15 Thoughtful Gifts for any Recipient
A bouquet of flowers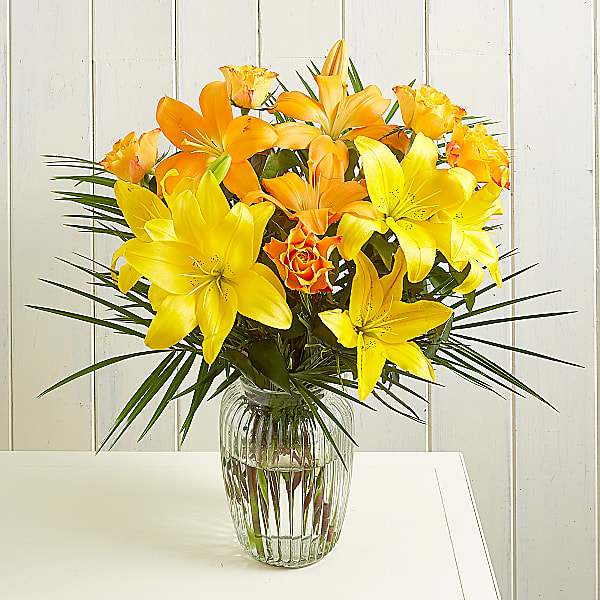 You can't go wrong with a bouquet of flowers! They brighten up the office and home, adding an instant injection of color to an otherwise minimalistic space. From traditional roses to more exotic variants, there's a bouquet to suit all. Before gifting the recipient, earn extra brownie points by finding out what their favorite bloom is.
A hamper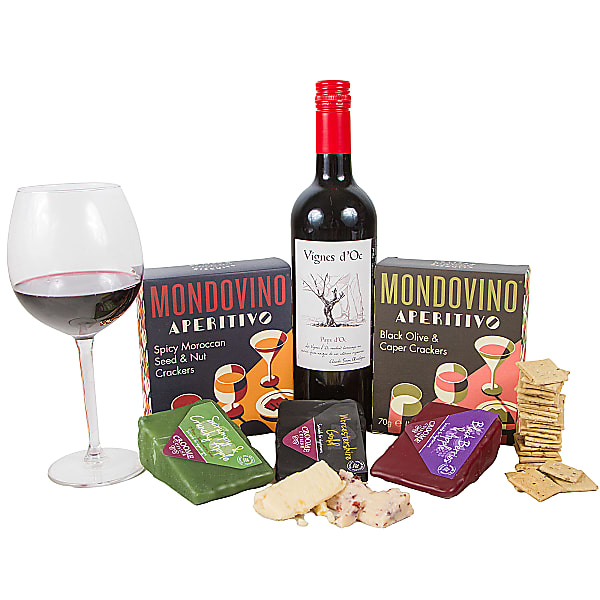 Whether you create a DIY hamper or choose a pre-made version, this is a great gift for all. Today's hampers don't contain food alone and can be filled with the likes of lotions and potions in the shape of bath oils and scented creams, or gardening goods – perfect for a green-fingered connoisseur. If you prefer to stick to the traditional food hamper, there are a variety of taste-tantalizing items to choose from, including everything from artisan cheeses to fine wine, hearty ales, homemade scones, loose leaf teas and more.
An experience 
If the person you're gifting has everything they could ever wish for, choosing an experience is a great idea. They may even take you with them! From getting behind the wheel of a supercar to taking to the skies in a helicopter, there are a number of options perfectly suited to the adrenaline junkie! Looking for something a little tamer? Opt for theatre tickets, dinner at a Michelin star restaurant or a delightful cocktail making experience.
A playlist 
It may be old school, yet this is another great gift for those who have all the gadgets and gizmos they could ever need. You can make it as personalised as you wish, with each song relating to a specific memory or past event.
Chocolate making class
If the recipient has a sweet tooth, why not treat them to a chocolate making class! Learning how to create (whilst sampling) a series of moreish chocolate delights are guaranteed to put a smile on their face!
A personalized photo book
Creating a personalized photo book is not only fun for you, but it's also a great gift to give your nearest and dearest! Whether you fill it with memories from a recent holiday you've shared together, or with childhood antics captured on camera, this gift will make the recipient laugh and cry (happy tears). When it comes to capturing your magical moments, there are a number of sizes and layouts to choose from, and you could even write a personalized message alongside each photo.
Custom coasters 
Custom coasters are a fun present that can be tailored to all! From adding a photo to the coaster of the recipient, their favorite actor or pet, to creating a coaster adorned with a personalized message – there are a number of websites that allow you to fashion your own designs. You can make them as stylish or as humorous as desired, meaning it could be a fantastic opportunity to dig out some photos from days gone by.
Candles
Consider gifting a scented candle to someone who enjoys taking bubble baths by candlelight. Aside from creating instant ambiance, scented candles are also renowned for their aromatherapy properties. When choosing a candle, try and pick a scent you know the recipient will love. Certain blends, such as spearmint and eucalyptus are said to help you relax and refocus, whilst the likes of mandarin and sage are said to awaken the senses.
Cupcakes 
Whether you're shopping for a beginning baker or a master pastry chef, cupcakes and cupcake making tools are a trending gift for 2018. Such a gift will help them to transform homemade cupcakes into bakery-ready masterpieces. From liners to sprinkles, to decorations and embellishments suited to all occasions, there is something for even the most discerning of bakers.
A gift voucher 
If you're really unsure of what to gift the recipient, a gift voucher is a great idea as it will allow them to choose exactly what they want to buy. If you can, pick a shop you know they love! This could be their favorite interior store, fashion house or bookshop. Don't forget to include a personalized card and perhaps a handwritten message to show you've given it plenty of thought.
A wine subscription 
Allow those who enjoy their fine wines to become an expert in the many regions and flavors with a wine subscription kit, complete with tasting notes. From whites to reds to rose – there is a wine to suit an array of personas and dishes.
A weekend getaway
A great gift for a partner or friend, be it a relaxing spa trip, a city break or a romantic getaway. From sampling the local area to the local cuisine, taking time out from a busy schedule is a great gift for all!
A plant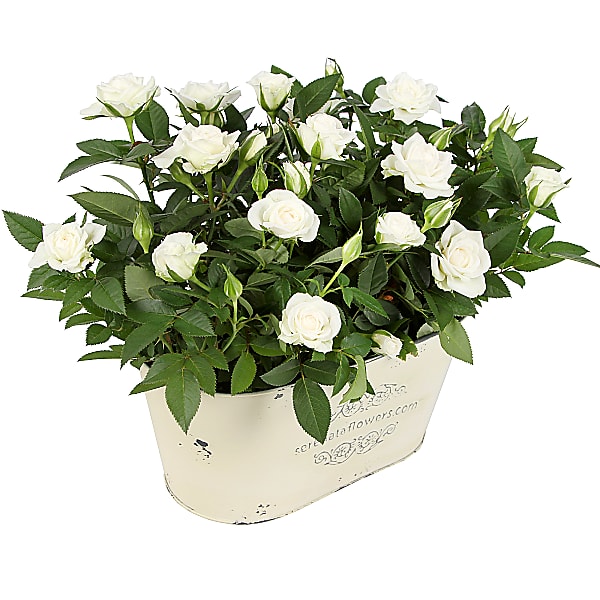 If you're looking for something that will last a little longer than the average bouquet, opt for a plant! From cactus to orchids, there are a number of picture-perfect species to choose from – all of which promise to add an instant injection of color and fragrance to the home or office. If the individual you are gifting boasts a busy work or social life, choose something low-maintenance.
Artwork 
Whether they've recently moved house or fancy themselves an art collector, a print or original painting is a thoughtful gift that can brighten up any interior. Asides from adding color and character to an otherwise blank wall, this is something you can personalize, through buying a painting in a color the recipient adores or choosing a print by their favorite artist.
A book
Whether it's your favorite booked or a signed hard copy of theirs, novels and coffee table books make a great gift for all. Just remember to pick a topic you know they'll enjoy. For example, you may wish to buy your father or brother a book listing every classic car in existence, your culinary connoisseur of a sister a recipe journal, or your travel-enthusiast friend an itinerary planner.
When it comes to thoughtful gifts you really do have a lot of choices, although those with a personal touch are always likely to be well received.
Author:
Sarah Marsalle
Sarah Marsalle is a dedicated gifting expert since 2016. She helps people to do, say and give in more gracious and loving way. She is a guru in gift traditions and has thousands of ideas for any and all important events in life.