Finding a gift for someone special when you're on a budget isn't as hard as you may think. There are a number of cost-friendly options to choose from, including everything from beautiful bouquets of flowers, to helium balloons to hampers and much more. We've listed a few of our favourite gift ideas below…
Chocolate hamper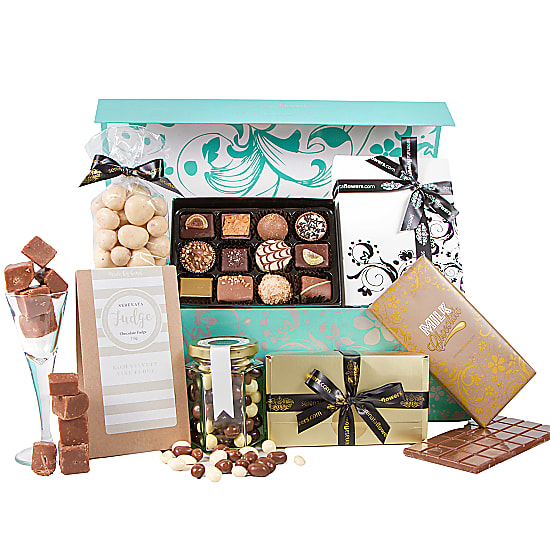 If you're buying for someone with a sweet tooth, a chocolate hamper is a great value gift idea and one that guarantees to put a smile on the recipient's face! Who doesn't love moreish Belgium chocolates, handmade fudge, salted toffee truffles, white chocolate covered strawberries and raisons enrobed in chocolate? If you ask nicely, they may even share the contents with you.
A cute card
If you're really struggling with budget, a cute card will often suffice, especially when you add a thoughtful message to the mix. You could always make your own and showcase your creativity if your budget allows.
Red wine gift with red roses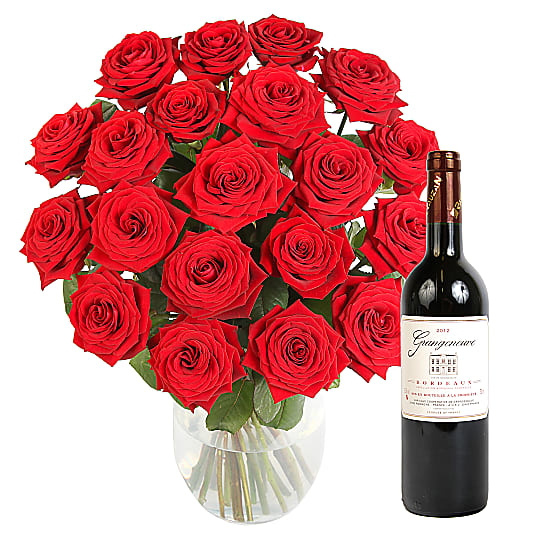 One for the wine connoisseur, a gorgeous wicker gift brimming with a bottle of French red and a beautiful red rose bouquet. A wonderfully romantic gift, but one that doesn't need to break the bank.
Cheese trug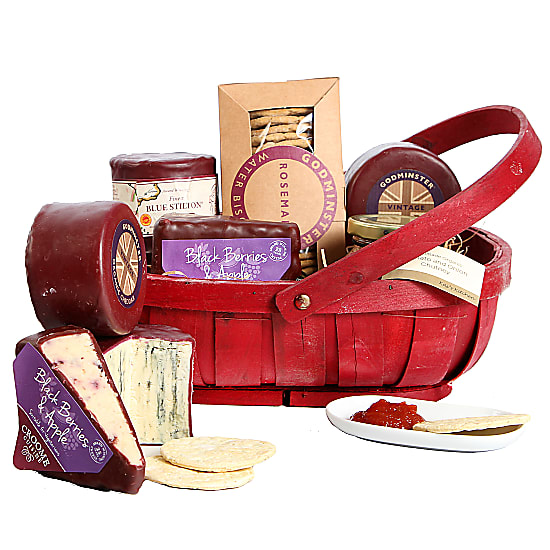 Cheese lovers will undoubtedly love a cheese trug. This value gift is an ideal option for those who enjoy indulging every now and again. Choose from an array of cheeses, including blue Stilton, cranberry cheese and organic cheddar, all of which are perfectly complemented by an array of taste-tantalising extras in the shape of rosemary water biscuits and a delicious chutney.
Congratulations gift basket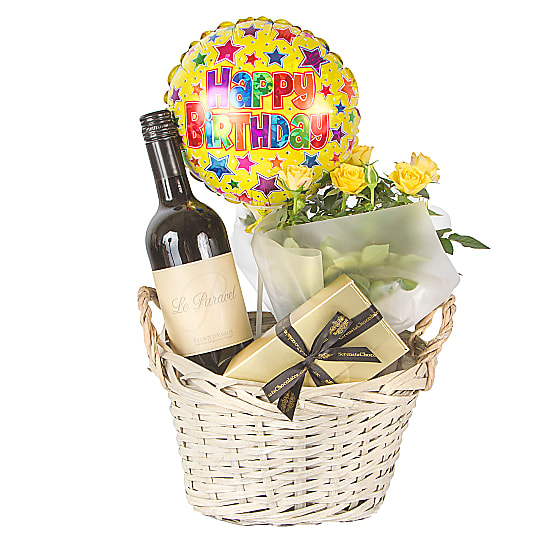 What better way to say congratulations than with a gorgeous gift basket brimming with an assortment of moreish salted caramel truffles? These sweet treats come complete with a stunning yellow rose plant and a bottle of red wine. The best part? You can opt to have this gift delivered directly to the recipient's door, and it won't make the bank. When you order from online florists such as Serenata Flowers, you'll be able to take advantage of free delivery.
Heavenly chocolate gift box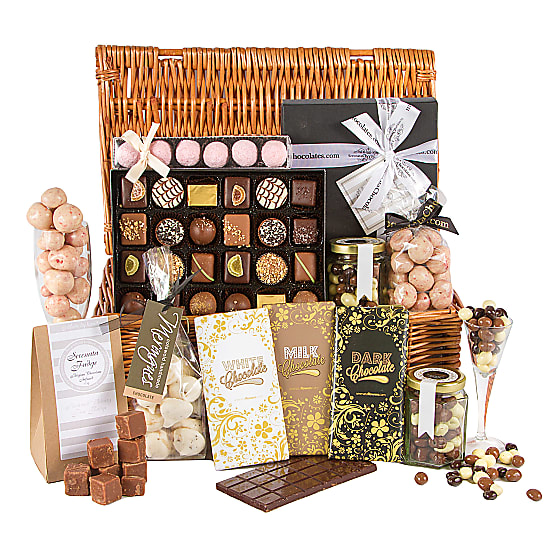 A flavour-filled selection of must-try chocolates is another great value gift option for those who have a sweet tooth. From white and dark chocolates to everything in-between, a heavenly chocolate gift box is a chocolate-lovers dream! You could also make your very own chocolate selection box and fill it with the recipient's favourite chocolate bars and sweets – not only does it allow you to spend as much or as little as you want, but you can also be sure that they will devour every mouthful.
Beers of the world
From East to West, to North to South, each and every corner of the world has its very own ale to offer. From Gran Riserva to Asahi Black, to an array of additional premium beers, sourced from off the beaten track, this is a great value gift option for those who enjoy a unique tipple. Serenata Flowers offer a generous selection of beer and ale hampers, some of which encase the likes of Banks Caribbean Lager, Innis & Gunn Rum Cask, Peroni Gran Riserva, Brooklyn Lager and Cusquena Imported Beer. Included in the hamper are an assortment of snacks, comprising an array of delightful treats in the shape of posh chilli pork scratching's, chilli and lime cashews and smoked paprika crisps. Both food and drink come encased in a large sea grass hamper, which can be used as storage once all of the contents have been enjoyed.
Ale hamper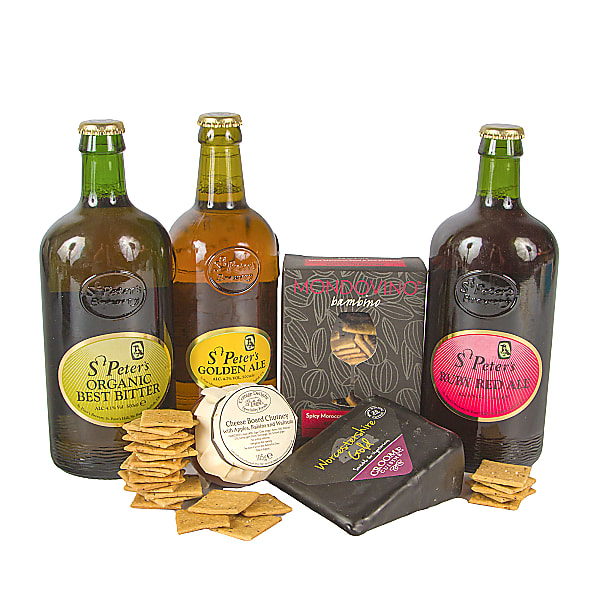 Sometimes it's the simple things in life that are the most enjoyed. An ale hamper doesn't try to be anything other than it is and requires no dressing up. An assortment of award winning ales, complete with a handful of savoury snacks, makes for a great value gift. Choose from organic bitters, ruby and golden ales and team with posh chilli pork scratching's and moreish chilli and lime cashews.
A bouquet of beautiful flowers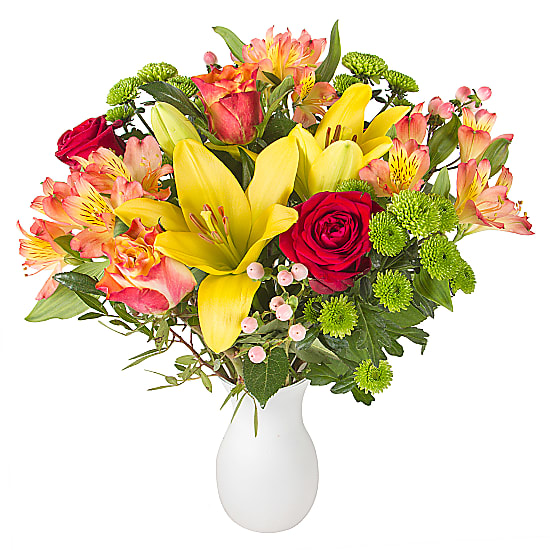 Everyone loves to receive a bouquet of beautiful blooms. From sophisticated and stylish displays to an array of tropical arrangements, there is a bouquet to suit all. Looking to stick to a budget, opt for letterbox flowers. These blooms are securely packed in a box that fits through your letterbox, making them a joy for the recipient to receive. They are also available at a price that's hard to resist.
Flowers by post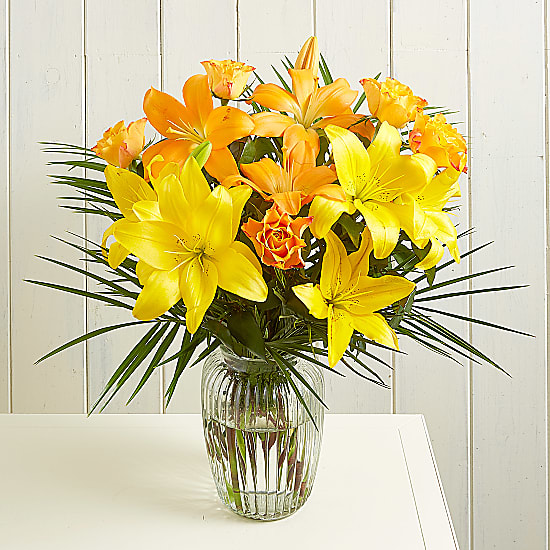 If you live in a different location to that of the recipient you are gifting, flowers by post are a great value gift option. You will certainly get more petal for your pound with cheap flowers by post. Even on a budget, you can source beautiful blooms that promise to bring cheer and energy to the recipient.
Author:
Sarah Marsalle
Sarah Marsalle is a dedicated gifting expert since 2016. She helps people to do, say and give in more gracious and loving way. She is a guru in gift traditions and has thousands of ideas for any and all important events in life.